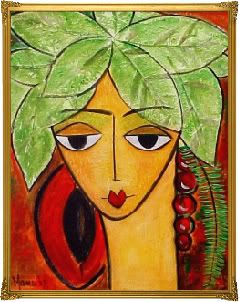 In mid November 2007, I was fortunate enough to visit Tropical Fruitworld, which is situated not far from the Queensland/New South Wales border. Tropical Fruitworld is a research establishment combined with a tourist attraction, which aims to grow and find out about lots of different fruits whilst at the same time being a great day out if you love fruit. TFW grow hundreds of varieties of Tropical and Sub-Tropical fruits. Among their many treasures are several types of Sapote. When I was there I bought Canistel or Yellow Sapote, Green Sapote and Mamey Sapote. All were really delicious.

The word Sapote simply means 'fruit' and is used to describe fruits from several families. For example the Chocolate or Black Sapote (Diospirus digyna) is in the Ebenaceae family. Whilst the White Sapote (Camisiroa edulis) is in the Rutaceae family. Green Sapotes (Pouteria viride), Yellow Sapotes (Pouteria campechiania) and Mamey Sapotes (Pouteria sapota) are all in the Sapotaceae family. Though from different families, what all these fruits seem to have in common is that they are rich and nutritious and they can be a very valuable source of nutrients in a fruit diet. The Sapotes have their origins in Mexico, Central and South America. They are generally fruits that are widely appreciated in their native countries and they also often seem to be fruits that have not been developed so much by growers. They remain, as they would have thousands of years ago, as great nutritional fruits. All fruits cleanse to some degree but others also have more 'building-up' effects. The Sapotes, whilst helping the body to cleanse also will help to 'build-up' and to nourish. The Canistel or Yellow Sapote is so rich that I find it difficult to eat a whole fruit to myself; they make a great fruit for sharing! They also have good amounts of iron and calcium. Mameys are so full of Beta Carotene, that they taste like carrots or sweet pumpkin pie.They are also good for iron. Chocolate Sapotes have good amounts of calcium and vitamin C and are fun fruits for children. The ancient races that inhabited Central and South America were well known for their great health and strength, I am sure that some of their wellness was due to the wonderful range of Sapote fruits which grew in abundance in their environment. Enjoy and thank those Sapotes, they have given humans so much over the last few millenia.
Love and Peaches, from Anne XX.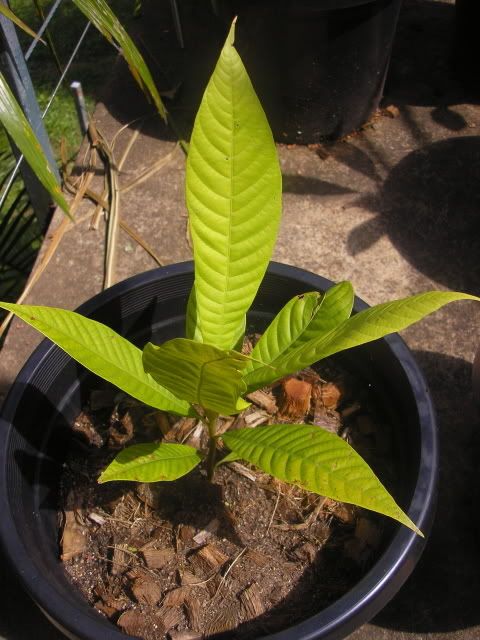 To go to the Home Page please click here.