Fruitarianism The Path To Paradise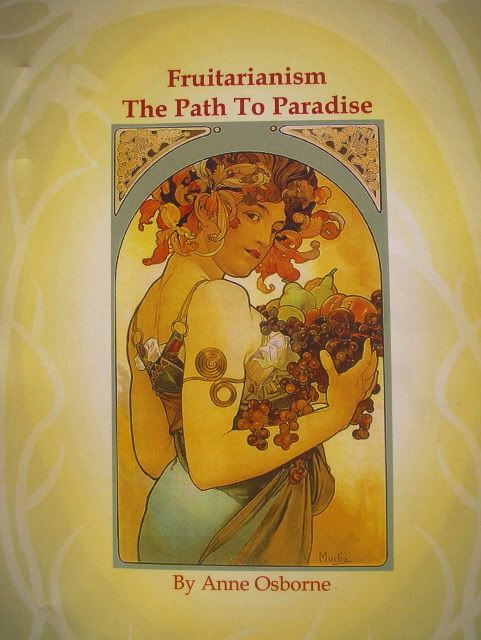 I Am Sorry This Book is Temporarily Unavailable.
Please e-mail me at: fruitbatanne@yahoo.com to be notified when it is available again.
I have just finished my book on Fruitarianism, The Fruit Diet and its recent history; the book is called 'Fruitarianism The Path To Paradise'.
To See a Table of Contents, Please click below, Thank You ♥
Fruitarianism The Path To Paradise: Table of Contents.
The price will be AU $27 plus postage and packaging.
I only charge actual postage costs, plus the cost to me of packaging materials.
Postage and Packing Rates are as follows (updated on 9th April 2013):

AU $7.00 to Australia
AU $11.00 to New Zealand
AU $14.50 to the United States and Canada
AU $18.50 to the UK, Ireland, France, Italy, Germany, Spain, Switzerland, Sweden, and the Netherlands
AU $20.30 to Austria, Denmark, Belgium, Greece, Malta, Poland, and South Africa
AU $13.00 to Asia
AU $21.50 to Israel
♥ Thank You ♥
Packaging will be recycled where possible.
♥
♥♥♥♥♥♥♥♥♥♥♥♥♥♥♥♥♥♥♥♥♥♥♥♥♥♥♥♥♥♥♥♥♥♥♥♥♥♥♥♥♥
♥ Thank you ♥