The Playmobil Folk unearth true Gold when 'Wild Bill Coyote' finds "Gold in them there hills!" -Golden Peaches That is !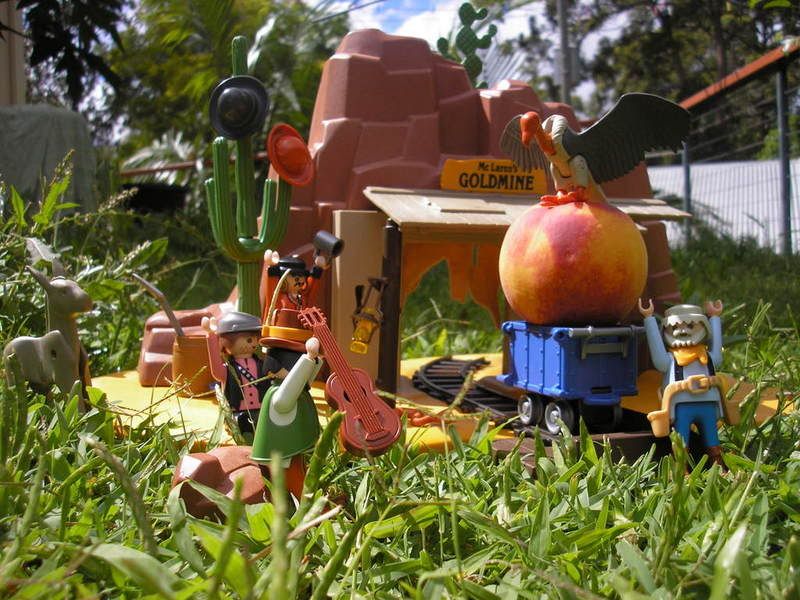 Drilling for fresh organic Valencia juice!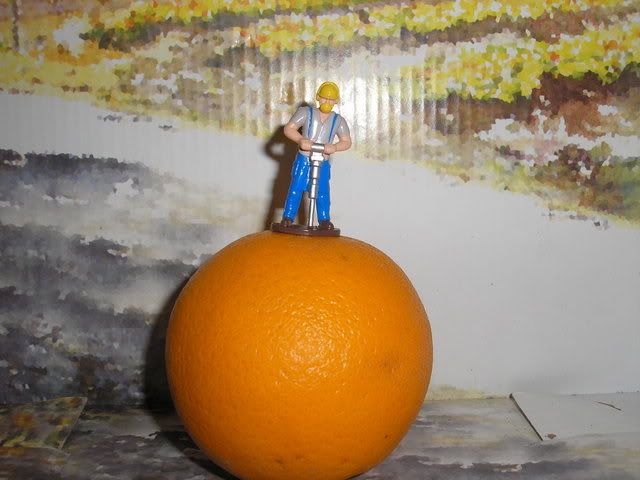 Woody Click, helping to plant Mamey Sapote Seeds!
The Playmobil Folk, Having Fun and Sun on Mount Mamey Sapote.
Have A Beautiful, A Happy and A Healthy Christmas 2007 Lots of Love from Anne XXX.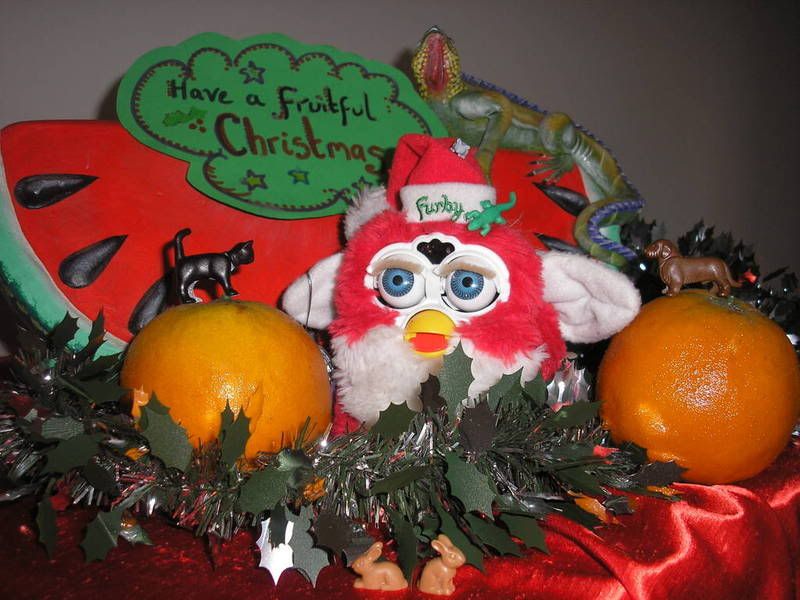 Special Sapodilla Delivery!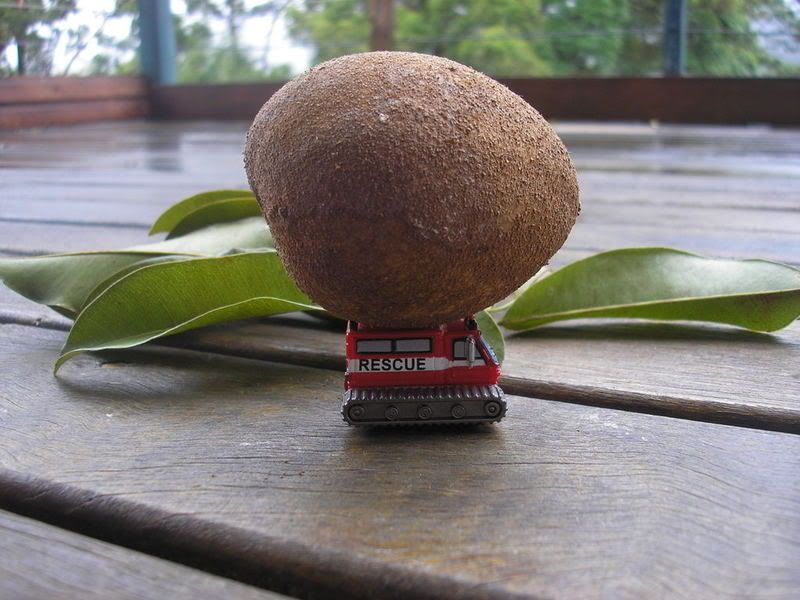 Cats Like Avocados...and Avocados Look Like Cats!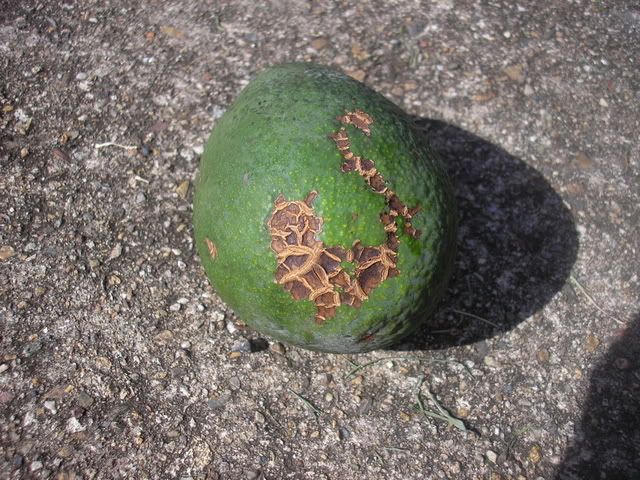 Dinosaurs Were Big..But Not As Big As Giant Jackfruit!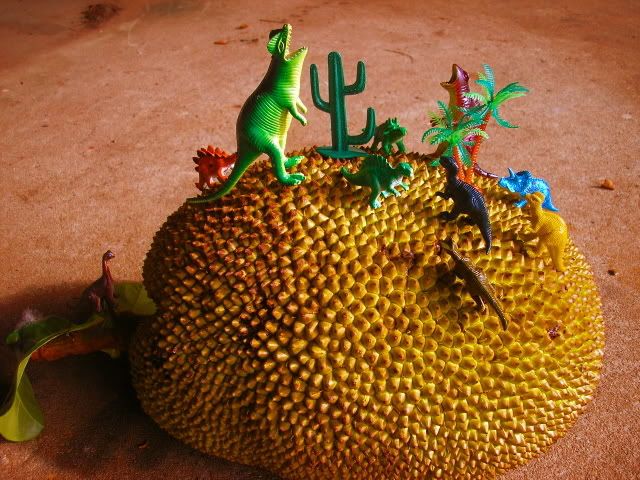 "Lucky 7" Grape.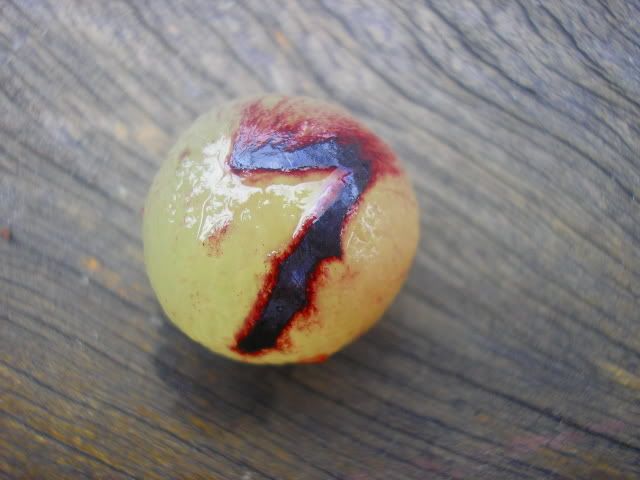 Two Small, Strange and Spikey Creatures meet for a chat. (Durianhogs Maybe?)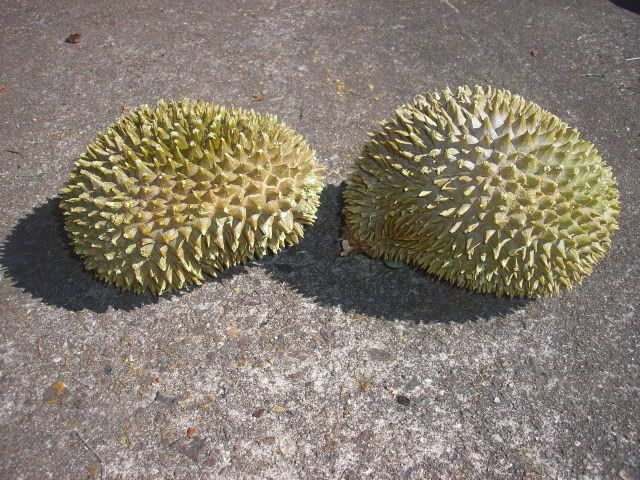 Cocktail Avocados- Perfect Size for Fruit-Loving Charlie Mouse!


Please click here to go to Home Page.