I would like to share some of the Fruity Breakfast Plates that I made for my son Cappi in the Southern Autumn and Winter of 2012. Everything used on these plates is 100% Raw Fruit. For more of my Fruit Art, please look at my Album on my Facebook Page: Fruity Plates Album
Mango Monkey!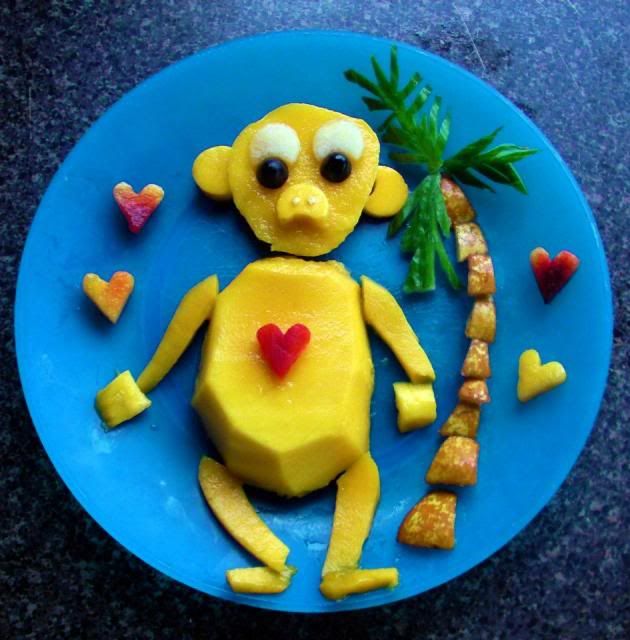 ♥ Fruits of the Sea ♥
♥ Fruit Keeps You Dancing! ♥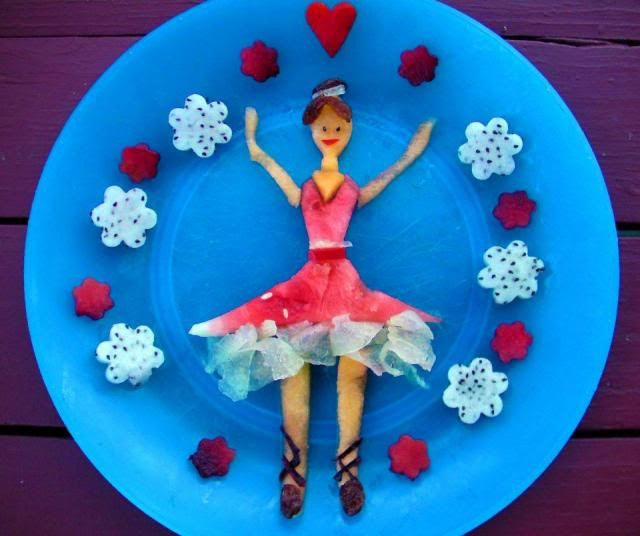 Betty Boop Loves her Fruit!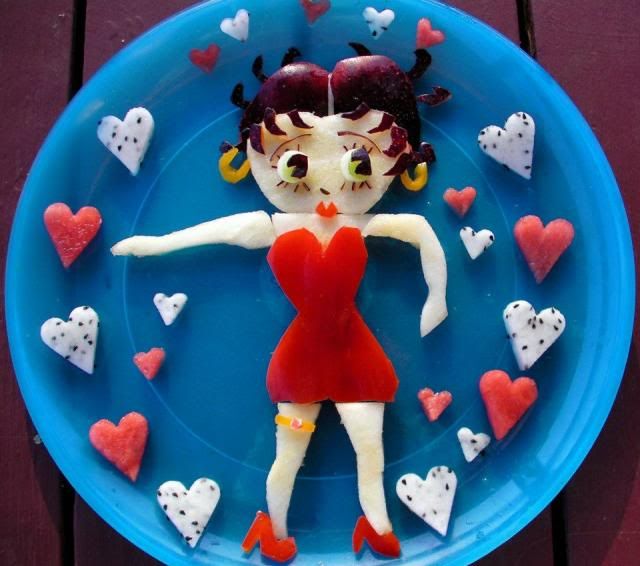 A Big Mango Makes a Big Bird!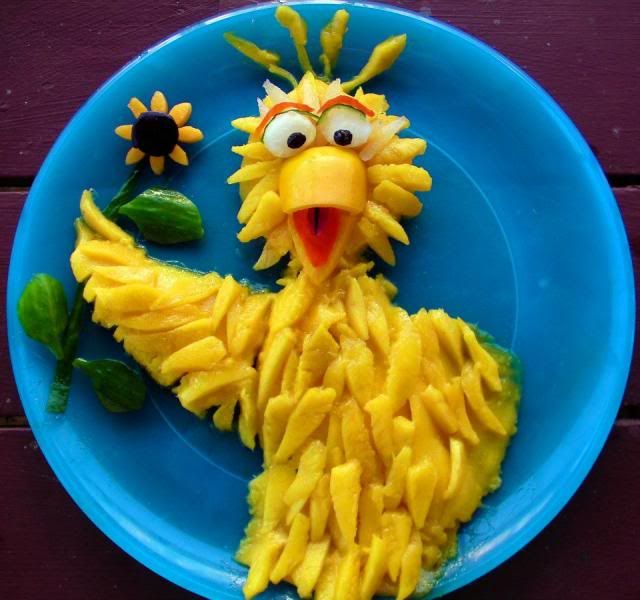 Fruit is Precious...And in this Case it is Also a Little 'Deer'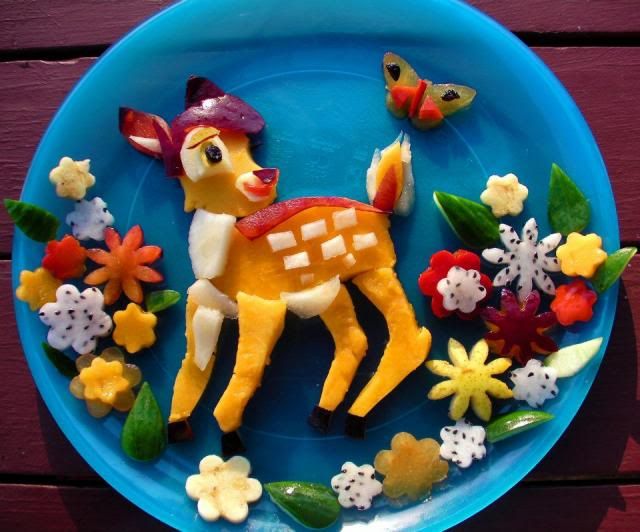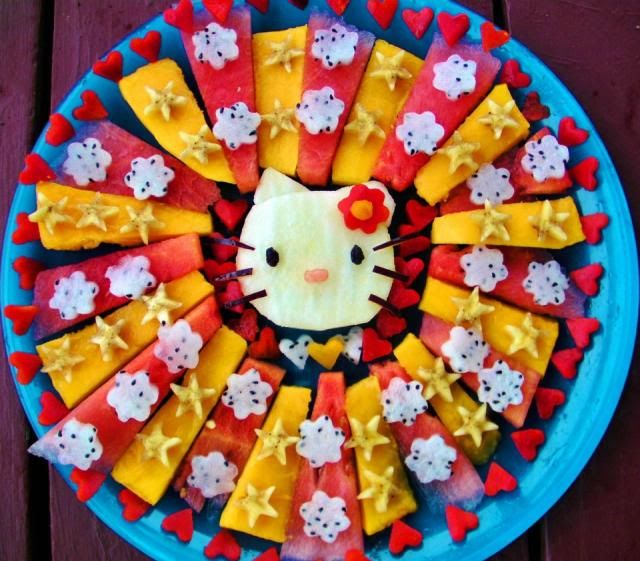 'Spot' The Fruit!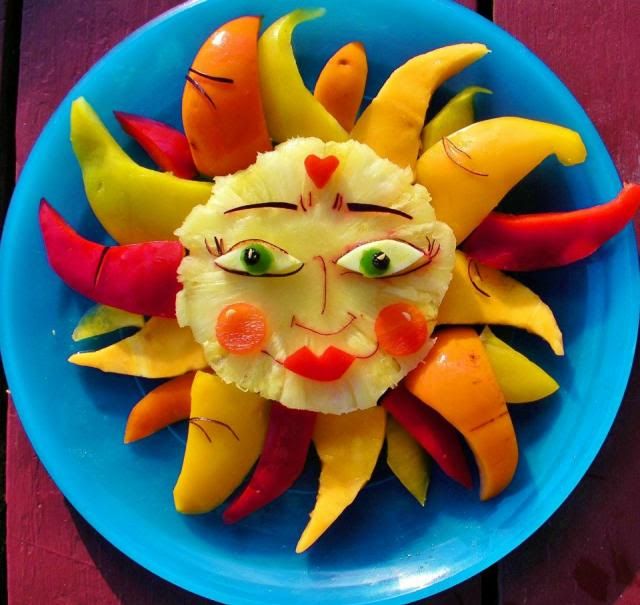 Fruit Dragon...Or Dragon Fruit?!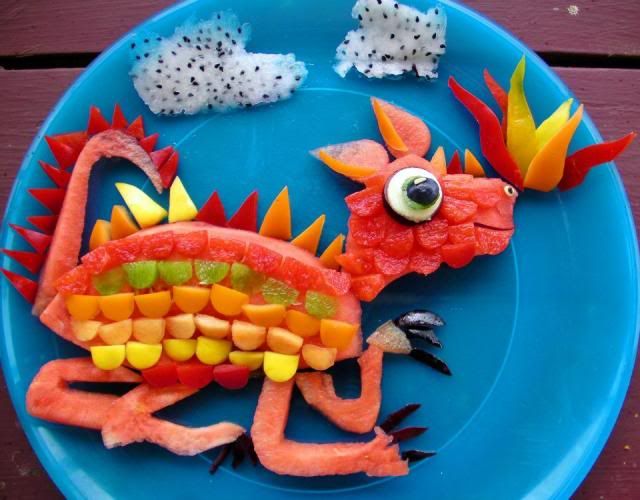 ♥ Be a 'Babe'...Eat Fruit! ♥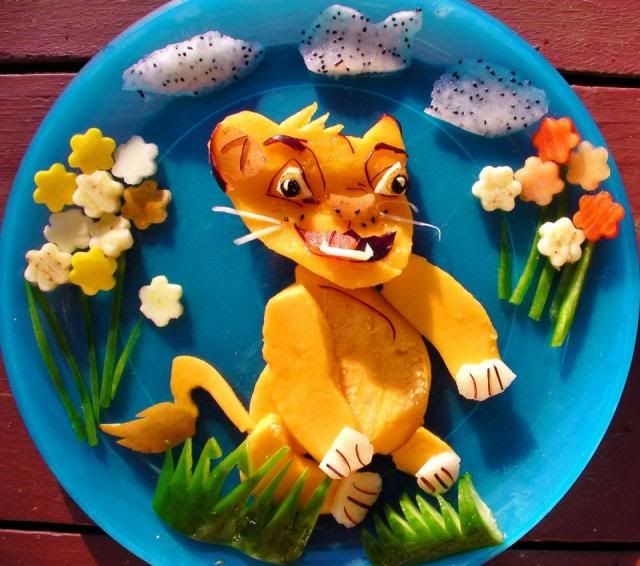 Mr Frumble Has 'The Best Day Ever'!
Sponge Bob FruityPants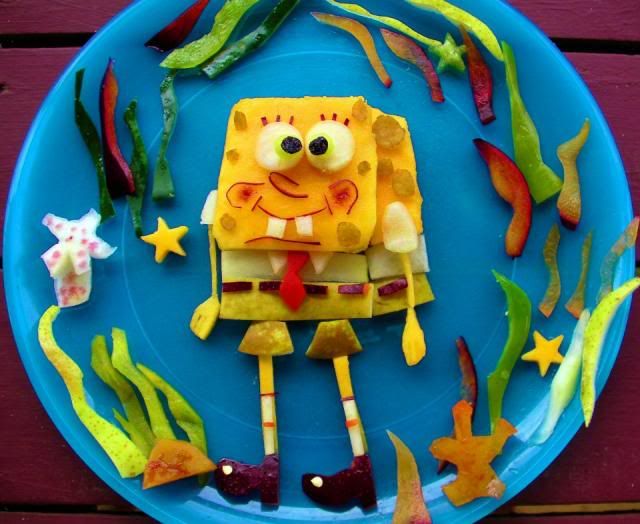 Fruit Makes a PURRfect Breakfast!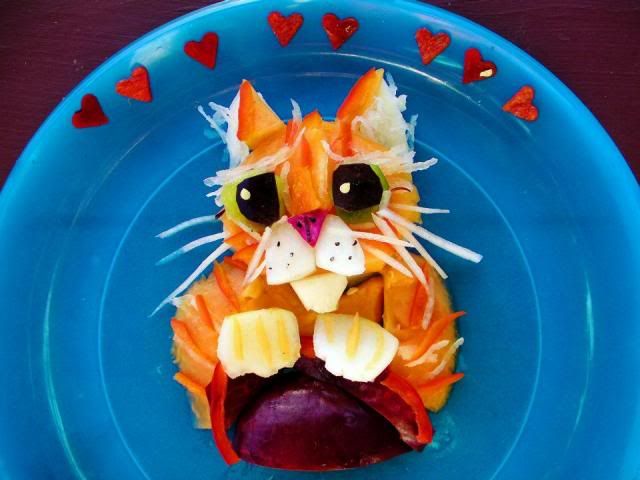 ♥

Krtecek or 'Little Mole' Digs for Fruit!

♥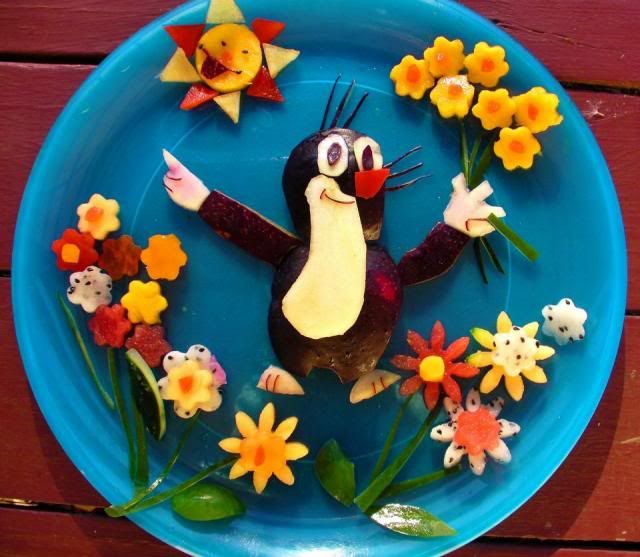 ♥ Tweety Pie is a Sweety Pie
♥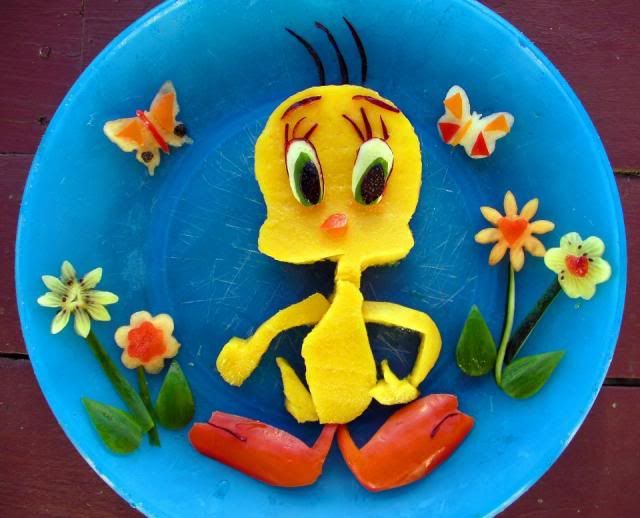 To go to Home Page please click here:
Home Page